10 of the most common questions I get asked as a personal trainer
After doing this blog post I feel that over the coming months I'll need to dedicate a blog or two to each question, what you see below is just scratching the surface. If you have any others that you have leave a comment below!
1. Can you just give me a routine?
Me: (Now I have mixed feelings about this). My usual answer to this is "no", and its really for the big reason that I don't know anything about that person. I don't know their movement patterns, background and health history, their comfort level with exercise, do they even know what exercise I'm talking about and even if I do show them will they continue to perform it correctly? Here is what I usually tell this person: I do wish it was as easy as writing a program for you but I don't know enough about you and a program HAS to evolve with your needs over a period of time. Not all programs are created equal and not all fit everyone BUT I never leave anyone emptied handed so here is one below that I feel is a good starter for most beginners looking to add some muscle (or tone for the ladies) and lose bodyfat.
2. I need to work my core, what's the best exercise?
Me: Do you want to get it stronger for something in particular or do you want to have abs showing?
If you want have your abs showing then do cardio and eat cleaner
If you want to have a strong core, do the ab wheel
If you want both… well do both of the above 😛
3. Do I have to drink those protein drinks?
Me: Well I do recommend it to most people for the sole reason is that you need protein to not only build muscle, but to help with fat loss (yes protein helps you lose fat), it helps with nervous system function, just to name a few things. Whey protein is the most common after workout protein there is and it gets into the blood stream to the muscles MUCH faster than anything else. Now you can skip a workout shake but I have had clients that I have made consume them right after our workouts and I can say every one of them notices a big difference in the way they look and feel. In my opinion, if you don't your missing out on a key part of you getting the results that you want. Not all are nasty there are some quite good ones out there 🙂
Here are the ones I personally use: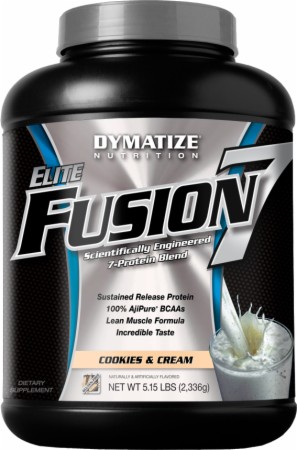 4. Is there a pill, like a fat burner, that I can take to help lose weight?
Me: The best fat burners only give you about a 6-7% edge in your fat loss and they all say that this MUST be done with a proper workout and diet plan. So if you don't work out you may lose a pound or two but then put it back on next week. If you are doing everything right then you may notice a slight increase in your fat loss ability, but keep in mind what got you to lose those pounds in the first place was clean eating and busting your butt in the gym not a magic pill.
5. Can't I just workout 20 or 30min three times a week?
Me: If it was that easy you would have done it already then. This answer is a double edge sword but yes and no you can work out 20min three times a week and reach your goals (your particular goal is a big factor in my answer on this one). SOME people can and it totally depends on their understanding of their own body, do they have movement disorders, have they worked out before, do they have good neural recruitment patterns, etc… If they are in tune with their body then yes they can, but if you have never worked out before then probably not. I AM NOT SAYING THAT YOU WON'T SEE RESULTS because you will, but you may not look like that bowflex model.  An example that I used recently was is that lets say your back in school and you've been assigned to write a 5 page paper. Now if you were in 5th grade this may take you a week, but if you're in college you may knock this out in an hour; your experience is a big factor. The same principle applies to working out.
6. Do I need to cut our carbs before bed?
Me: Depends on your bed time and depends on the type of carbs. To keep this simple I would recommend to stop eating complex carbs in your last meal and instead have vegetables, yes they are a carb but they won't spike the insulin like some grains and other carbs would. Understand without specific goals and variables answers can vary. So whatever your last meal would be just have an extra serving of veggies, this will fill you up and help with fat loss.
7. How much cardio do I need to do?
Me: Just like anything else the answers can vary from person to person and goal to goal. My general recommendation for starters is 4 days a week, two days of steady state cardio and two days in higher intensity interval cardio. If we were to have a scale of 1-10 in intensity (10 being the highest) you would want your steady state to be at a 5 or 6 on that 1-10 scale. You know you're working out but you can keep going for a bit of time. I would generally recommend this for 30min. On the other two days I would want two days of interval training. Do a warm up of 10min at your typical steady state then immediately after that alternate between 8 and 5 (on our 1-10 scale) for 30sec a piece. So do 30sec at an intensity level of 8 then 30sec at an intensity level of 5. Do this back and forth for 7-10 min. You'll notice a big difference.
8. If I lift heavy weight won't I get "bulky"? (This is mostly from the women)
Me: 99% of women don't produce enough testosterone to garnish the same muscle growth as men, and don't even think that you're the 1% who does because you would have been diagnosed and on medications at an early age. For me to get a female "bulky" we would need some pharmaceutical help AKA anabolic steroids and lots of time. The women that you see with masculine figures trained themselves like that, it didn't happen by accident. Other words they didn't go to bed with 28% body fat then wake up the next morning looking the way they do. Have no worries ladies it won't happen. From my experience the harder and heavier I train a female client the more shapely and tone they get.
9. What's the best exercise to get rid of this inner thigh fat and bring my butt off the back of my legs? (Another common one I get from the ladies… but guys should pay attention)
Me: Fat distribution patterns are different per person, some carry it around their legs, some their hips, others lower abs and back. Unfortunately that is genetic and something that we can't change, but to get rid of the inner thigh fat you need to lose body fat and build your legs. I would recommend looking at my sexy leg video series for my recommendation on the best leg exercises, increase you cardio and if not already begin eating very clean. If you do that you will notice a visible difference in how your legs look in a matter of weeks.
A sample exercise routine would look like:

10. If I stop working out won't all my muscle turn to fat?
Me: It is biochemically impossible for muscle to turn to fat, they are two completely separate substances. It would be the
equivalent of turning silver into gold, can't be done. What you may think is that if you go for a long period of time (3+ weeks) without working out, the muscle just loses it's tone, and eventually the muscle will leave all together. You don't use it you'll lose it.
In Health and Fitness,
Travis Merritt, BS, CPT is the owner of Fitness Revolution in Rowlett, TX.
P.S. – If you enjoyed this post please share it with your friends using the social media buttons below.
P.P.S. – Please ask a question or share a comment with us in the Leave a Comment section at the very bottom of the page.  We love your feedback and will use it to develop future blog posts.
PLEASE CLICK THE "LIKE" BUTTON, POST A COMMENT AND SHARE WITH YOUR FRIENDS…